April 11, 2022 – Muncie, IN
Archers from across Indiana descended on Muncie recently for the Indiana Field Archery Association's 2022 Indoor State Tournament.
The Jo Ann Gora Student Recreation and Wellness Center on the campus of Ball State University was the site of this year's state indoor championship on March 12 and 13. 188 archers competed in several divisions for a chance to be named 2022 Indoor State Champion. More than a third of the competitors were youth archers under the age of 18, which is a good sign for the future of the sport.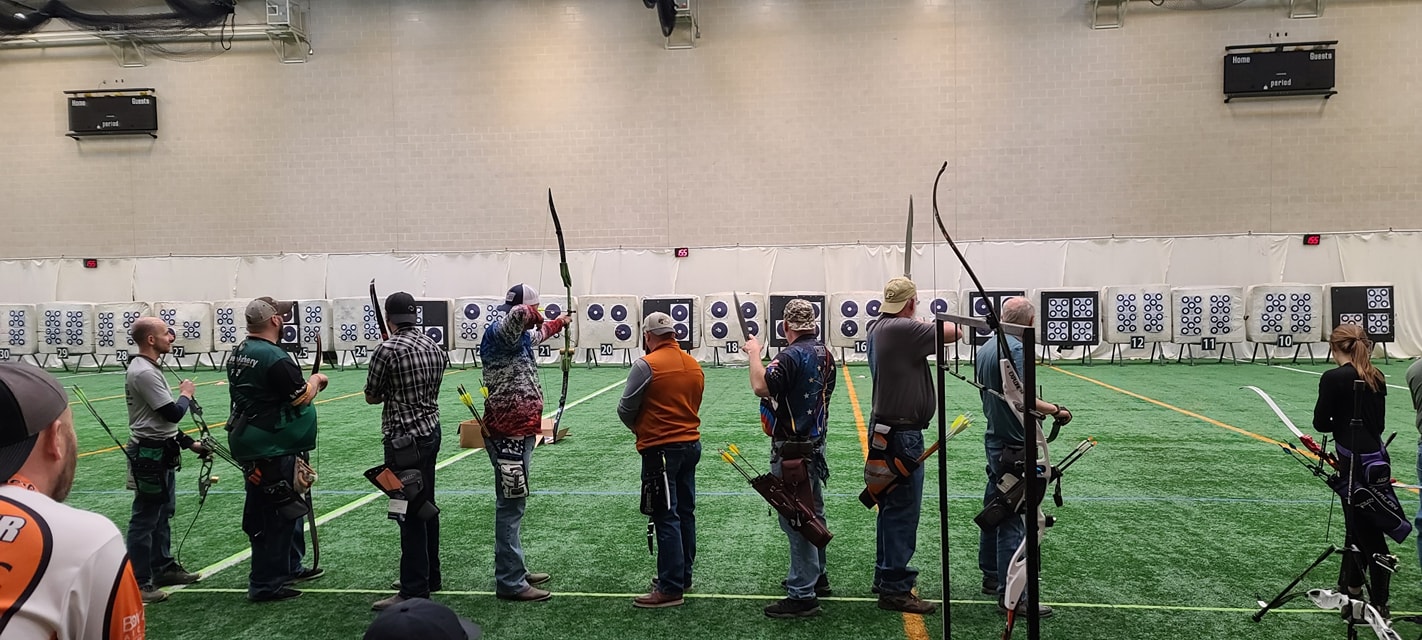 "IFAA is a great group to work with, and we were thrilled they chose to host their indoor state tournament in Muncie recently," said Jon Anderson, executive director of Muncie Sports Commission. "Muncie Sports Commission is already working with local venues and hotel operators to develop opportunities for IFAA to return to Muncie for future events."
IFAA is an organization made up of eight districts throughout the state. Muncie is located in District 4. IFAA hosts indoor district shoots from November through February with the culmination being the Indoor State Tournament in March. From there, IFAA moves to its outdoor season from April through October. It also hosts a State Classic 600 Round, an American Round, an Outdoor Field State Tournament and a 3D State Tournament.
For more information about the Indiana Field Archery Association, visit the IFAA Website or IFAA Facebook Page.